Support for Cybera Solutions
At PDI, we know that prompt and straightforward resolution is critical to your business. That's why our support team is trained to listen actively, act responsibly, and answer questions with the professionalism and empathy you deserve.
We're here when you need us with staff and management at the ready 24×7. Access to escalation points in engineering and solutions are available as needed.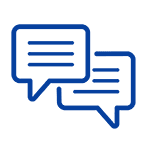 Chat with Cybera Support
Email Cybera Support
If you are looking for help with vNOC please click the button below
Call Cybera Support
US & Canada, Toll Free – (866) 429-2372 (Option 1 for Support)
International – +1 (615) 445-8501
Email Cybera Support
Please fill out the form below if you need Cybera Support.
Termination of Service / Disconnect Request
We can help with a Termination of Service / Disconnect Request